By: Monica Victor
Her incredible journey battling this relentless disease and defying all odds
Imagine checking into an emergency room and being told, "One thing is obvious, you're going to die and the autopsy will tell us why. We have all this equipment, so many specialists and yet we don't know what's wrong with you."
For Felicia Leon it isn't hard to imagine because it's a memory. 
The year was 2007 and Felicia was visiting with her sister in Miami when she fell gravely ill. She checked into the emergency room of a Miami hospital and despite undergoing numerous tests and being seen by various specialists, there was no diagnosis. 
"The doctor told me they were releasing me to hospice, not to be afraid but it's the best they could do to make me comfortable. That I was going to die, in about 3 days."
But with prayers on her lips and a strong will to survive, Felicia remarkably defied all odds and continues to do so 9 years later. The words "Felicia has Lupus but Lupus does not have Felicia" is evident.
My in-depth interview with Felicia Leon, a lupus survivor and warrior who by the way is winning the battle.
Thank you for sharing your incredible and inspiring living with lupus story Felicia.
My pleasure. Even if it helps one person it makes my day. Thank you for your interest and for helping raise awareness. We lupies appreciate it.
How are you?
A few weeks ago I was a little under the weather but I'm doing alright, thank you. 
So, how are you handling life with this lupus?
Living with lupus is challenging, it's no easy task. You've got to bring your A game and your mind is as much at risk as your body. It affects you physically, emotionally and mentally. And because it's a chronic illness, it's relentless. Lupus means to kill you, so you have got to make up your mind to not let it. I try to live and to love and be happy.  Life is short, the race is on and I intend to give this thing a run for its money.
Is it possible to lead a full life with lupus?
It is possible to live a productive life with lupus but you need support — the right medicines, a good doctor and you need to educate yourself. That way what you have to face won't seem as scary and daunting when you already know what to expect.
Studies show majority of people with Lupus had never heard of it prior to being diagnosed. Was that also the case with you?
I had heard doctors mention lupus before but no one had diagnosed me. I had some symptoms but never the correct combination to be identified as lupus. I had been living with the symptoms of lupus from the age of 19 but was diagnosed with Systemic (SLE) Lupus in 2007 at 31. This March marked nine years.
SLE Lupus, unlike Cutaneous which affects the skin, usually affects some organ(s). Are any of your organs involved?
Mainly my kidneys, my lungs and to a certain degree my heart. But to date, I am doing great and my organs are holding their own, like me, refusing to fail.
 'My organs are holding their own, like me, refusing to fail.' So powerful and empowering. Your courage is admirable Felicia.
Lupus is a troublesome disease and is often referred to as "the great imitator" because of how it mimics other illnesses. Were you ever misdiagnosed and what are some of the struggles you encountered?
I think the most frustrating part is not knowing what is wrong, but knowing that how you feel is not normal. When I first started feeling really sick at 19 years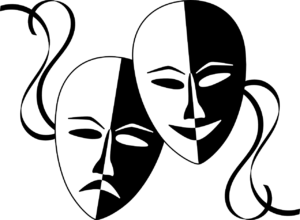 old, I went to see an internist back in St Lucia, who referred me to a Sexually Transmitted Disease (STD) specialist because although I wasn't sexually active, I had all the symptoms of AIDS.
The doctors were not sure what was wrong with me, so they had this list of possibly 20 autoimmune diseases and they were systematically going through the list, doing diagnosis by elimination. Later on I was also diagnosed with Rheumatoid Arthritis which usually accompanies Lupus. The symptoms are similar but is an entirely different condition. Being young and unable to do so many things and being in pain constantly was very hard.
Which explains why lupus is so difficult to diagnose and takes anywhere from 7-8 years to get a diagnosis. I cannot begin to imagine what it was like living with just the symptoms without a name for how you were feeling.
It was hard for people to believe that I was unwell. I was accused of being lazy and skipping work and such when sometimes my joints got so inflamed they had to give me a week off just to rest and recover.  I was in constant pain. I was losing weight, not eating because everything I ate made my face throat and tongue swell. Severe allergies were part of my lupus story, so I found myself constantly rushing to the hospital at night to get a shot of prednisone, because epi pens were not that common in St Lucia at the time.
I knew I was dying. 
"One day your body just will not be able to cope," a doctor in St Lucia told me and suggested that I go to the United States to seek help.
Had you seen any doctors outside of St.Lucia, prior to traveling to the U.S.?
I had been to the doctor in Barbados and Trinidad where I studied for two years. But no one could diagnose me. I remember distinctly one incident in 2001, where I got home and as soon as I removed my pants I collapsed. I was rushed to the hospital and was in bed with my feet elevated. They looked like someone had put tiny red spots on my entire legs. The doctor explained that he had only ever seen this in one person, and they had lupus. But I had none of the other symptoms at the time so he ruled it out.
He said, "You're young, you're healthy but your legs don't want to work".
That conversation stayed with me until 2007 when I heard that word again — lupus. That was my ah ha moment.






For more info on Lupus click here.
About the Author: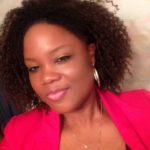 Monica Victor is the executive producer of Manmay LaKay Magazine. She's a copywriter, social media and reputations manager at a financial services company. Her writings there aim to help folks make good use of their dollars and sense. Her writings at Manmay LaKay Magazine seek to celebrate her fellow St.Lucians, empower and inspire folks to live their dream, raise awareness on the diseases that afflict us, connect all St.Lucians globally and to keep her St.Lucian heritage alive.
Connect with Monica: 
Email: [email protected] or [email protected].
Like Manmay LaKay Magazine on Facebook
Follow Manmay LaKay Magazine on Twitter @stlucianpeople and on Instagram@stlucianpeople