Preserving Our Cultural Identity
By: Monica Victor
When the Amerindians ( Caribs, Arawaks ) and later the Africans settled in St.Lucia, they came with their way of life, language and creativity. Before they expired, they passed on many traditions like clay pottery, basket weaving, canoe building, our National Dish — green fig and saltfish and the use of dried calabash as 'wares'. They even passed on those that were not too proudly embraced or highly regarded in the coming of ages like our creole dialect: kwéyòl, patois or patwa. But Kwéyòl is resilient and Kwéyòl must talk;  therefore Kwéyòl must live!
"Creole came out of the African colonial experience,"
says
Kennedy "Boots" Samuel, former executive director of the Msgr. Patrick Anthony Folk Research Centre. "One of the things the colonial system tried to do was wipe out the culture of the Africans, but the Africans always found ingenious ways of preserving their culture across the generations and the Creole language is a classic example. They preserved the deep structure of their language, the syntax and the semantics, by hiding it within the words of the dominant colonial language. It was referred to as 'broken French': 'There go the natives trying to speak our French language without speaking it properly!' But in reality, it was a totally different language operating under the guise of French vocabulary."
Although Kwéyòl is spoken by most St.Lucians, English remains the official language of Saint Lucia. But a cultural movement by the Folk Research Center to celebrate and restore the Kwéyòl, the language of our forparents as a second national language has emerged. We have learned to embrace our creole heritage, speak the language openly without shame or being judged as being economically challenged or uneducated. In fact, in recent years a creole dictionary has been compiled to ensure the survival of the Kwéyòl in both spoken and written forms.
In an attempt to increase awareness and pride in the Creole language (Kwéyòl),  in the rich cultural heritage among Creole-speaking countries, and to encourage solidarity, among Creole-speaking communities locally and around the world, October has been designated Creole Heritage Month by the Folk Research Centre and the Cultural Development Foundation (CDF). It's a month that St.Lucians all over the world highly anticipate and celebrate with enthusiasm. From Creole pageants to Kwéyòl poetry readings and drama, to folk dancing like the Quadrille, the Lakonmèt and the Moulala.
The month-long observance culminates on or the Sunday closest to the 28th with Jounen Kwéyòl , Creole Day( or Jounen Kwéyòl Entennasyonnal ). This year (2015) the highly celebrated event will take place on Sunday, October 25th in the grassroots communities of  Boguis in the north, Laborie in the south, Ti Rocher, Micoud in the east, and Canaries in the west.
Food, Folk Music and Folk Traditions – Staples of Jounen Kwéyòl
Traditionally, the day begins with a Mass in Kwéyòl (Creole Mass) after which patrons flock to their community of choice. It is there you will find our national wear or semblances of it on full display. Women and children adorn their creole inspired outfits made of "Madras". From crisp headdresses or chapeaux pie, embellished with a little madras, to outfits made of sac (brown sugar bags), to beautiful skirts and dresses reminiscent of age-old attire but with a modern flair. The men wear a little something madras – a shirt or a tie perhaps or handkerchief (mouchwè) to display their kwéyòl style.
From miles away the rhythm of folk music emanates, filling the air with familiar sounds like the tanbou/drums and the shak shak; sounds  from folks like the Queen of Culture and chantwèl extraordinaire Sessenne, sensational Sax from the late Darius Simeon Victor ("Woh Woh"), violin from the virtuoso Violinist Papa Kilti, Rameau Poleon. The ambiance festive and inviting, the smiling faces and the sounds of the Kwéyòl language from young and old, from city and country folk captivating  – truly a sight, sound and experience to behold.
It is at this festival you can enjoy exhibitions of ancient tools and things used by our ancestors. It is there you can expect to indulge in a variety of the foods that have molded our palettes for generations. The green fig èk lanmowi (green fig and salt fish) our National dish, callaloo – crab bouyon, red bean bouyon with pig tails and dumplings, penmi, mi woti (roasted corn), bakes and accra or fish fritters,  lanmbi or conch, smoked herring with roasted breadfruit and avocado, or farine and zabòka (farine and avocado and saltfish), spicy chicken, curry and brown stew and even manicou too.
Chicken and fish served with sauces passed down from the French, and curry from the Indians.
Cooked on clay pots, coal-pot cookers for that distinctive taste of island food – a legacy of our early Amerindians. Influenced by the Arawaks, some vendors might even serve you in a traditional calabash bowl made from the fruit of St.Lucia's National Tree – the Calabash Tree.
Local drinks and juices like tamarind, golden apple, passion-fruit and mango, lime squash to "wash" down the food plus our own rums like Chairman's Reserve and Bounty and locally brewed Piton beer and shandy.
You will even find sweet treats and confections like fudge and tamarind balls and coconut cake or coupé, lanmant (comfort)  and confetti, pain d' espices (penepis)), sweet cassava and guava cheese, chutney and jams like guava, gooseberry(seewèt), plums, mango and golden apple.
Ever since it's inception over 30 years ago, the festival has gained tremendous momentum and St.Lucians all over the world look forward to Jounen Kwéyòl . Each year they celebrate in their own little or big way. Except that one year – 2010 when hurricane Tomas rained on the plans in St.Lucia.
The Creole language — A rare gem
Other countries that speak are Martinique, Dominica, Haiti, Guadeloupe, St. Martin, Saint-Barthélemy, French Guiana (Cayenne), Grenada, Trinidad & Tobago, Mauritius, Reunion, Seychelles, New Orleans, Quebec.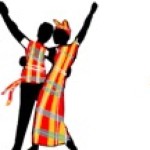 Happy Creole Heritage Month Manmay LaKay! Bon Mwa Ewitaj Manmay LaKay! Together, let's keep the traditions of the old folks alive!
It is our stories that connect us Manmay LaKay, we want to hear from you. Send us your stories, story ideas and photos! Email: stlucianpeople@gmail.com or like our Manmay LaKay Magazine Facebook page and leave us a private message.
Photo Credits:  Everything St.Lucian find them on Facebook and like their page for Everything St.Lucian :). Gasper George from Les Fleurs Sesenne and Government of St.Lucia.
About the Author: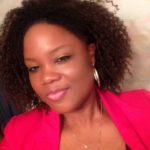 Monica Victor is the executive producer of Manmay LaKay Magazine. She's a copywriter, social media and reputations manager at a financial services company. Her writings there aim to help folks make good use of their dollars and sense. Her writings at Manmay LaKay Magazine seek to celebrate her fellow St.Lucians, to empower and inspire folks to live their dream, raise awareness on the diseases that afflict us, connect all St.Lucians globally and to keep her St.Lucian heritage alive. Email:monae76@gmail.com.