Living Her Dream Fearlessly
By: Monica Victor
Loverly Sheridan's biggest fear is flying, but she doesn't let it deter her. To date she's visited 6 of the 7 continents and over 50 countries that  'A Girl Like Me'  or boy have perhaps only read about in history books or seen on television.
It is this courage, steadfastness, determination and character that allows her to live her dream as an author, globe trotter, mom, humanitarian, motivational speaker and program director. A dream she's had ever since she was a little girl growing up in Saint Lucia and has nurtured ever since leaving its shores.
"I had quite an imagination," she says. "I have always been a dreamer. My biggest dream however was to see the world."
At 17, her dreams of seeing the world took flight and her first stop was West Palm Beach, Florida.
"I left St.Lucia to join my mom who had been living in the United States for many years," she says. "And to further my education."
An education that has produced four books among them the highly acclaimed and first published "A Girl Like Me. My Amazing Journey Of Self Discovery While Travelling The World."
Manmay LaKay! What was life like growing up in St.Lucia? 
Growing up in Saint Lucia was like every child's dream. The ability to run free, be free and use every bit of my imagination. Long summer in the country side, playing in rivers, exploring nature. Just priceless! Even with very little, I felt rich. Rich with life and love.
Who or what inspires you? 
I'm truly just inspired by life and everything in it. What a beautiful and fascinating world!:) But my son is my greatest inspiration. He inspires me in ways I can't even describe. I just want to try my very best to make him proud to call me mom.
You're 35, what would you say has been your biggest accomplishment in life thus far?  
Being a mother to a son who is truly one of a kind has definitely been my greatest accomplishment.:) and perhaps becoming a published author.
When did you catch the writing bug — what sparked it?
My inspiration for my writing derives from the need to tell stories which uplift and empower others. I have always found my voice through writing. I loved literature and loved learning about characters in stories, and how they influence each story. I also loved telling stories. I had quite an imagination (laughing out loud). I can remember sitting my schoolmates down under a big tree telling them stories like only I could (laughing out loud) — I realized then that I had a gift when they kept asking me to tell them another one.
Your book A Girl Like Me has been well received and has gotten rave reviews. How does that make you feel?
"A Girl Like Me," gave birth to my writing career. I knew many would identify with my story, reason for the title, and they did, even boys too! I was humbled by the overwhelming support from readers. This led me to writing children's books to help make a difference. I believe the children are the future. If we mold them and teach them the right things early, it can save us from a lot of the problems we face today. If we focus more on prevention, we won't need to worry about the cure.
You seem to give birth to a new book every couple of months. Tell us something about the next one?
Truth is, I wish I could write a lot more and at a more rapid pace, but writing is just not that simple. One has to first be inspired and feel compelled to write or tell  that story. Traveling definitely fuels my imagination and inspires me to keep writing. My next book is for and about women. It will be powerful! It will ignite discussion on many issues we face as women.
Nothing in life comes easy and so I presume the journey to where you are today has not been without challenges and obstacles. What has been your biggest challenge? 
Life is a constant challenge, adversity goes hand in hand with success. I don't focus so much on my challenges and adversities — I see them as a part of life. As I evolve, some of the things I thought were set backs were actually blessings in disguise, so I just embrace and learn from it all. The goal is to grow and be better.
Did you have any fears or apprehension putting your work out there?
We all face the fear of criticism and being judged, so there was that initial fear of rejection and not being good enough, but I overcame that really quick. There's just no time or room for fear to define or dictate our lives, and deter us from our path and purpose. We must press on!
How has fellow Manmay LaKay received you and your work? 
I've been very fortunate to have the unwavering support of the Saint Lucian people. They have truly been very gracious and supportive of my work. I remain humble and thankful.
What doors have been opened for you since publishing your books? 
When we take that first step without seeing the staircase, it opens doors we would never deem imaginable. It's called stepping out on faith. Life has taken me on an incredible journey since I became a published author. There has been  so many  highs and opportunities which I'm extremely thankful for. Recognition is good, but nothing beats hearing someone say how my book or words helped them or changed their life.
You wear so many hats, so well and so admirably. Ultimately, what would you say is your divine purpose in life? 
I'm passionate about many things. I'm especially passionate about life and people. I would like to continue to live my life in an altruistic way to help make a difference in the lives of others, mainly through my writing and the translation of my experiences through traveling.
Children and literacy is something I'm also passionate about. I know the value of education and the difference it can make in one's life. I want to dedicate my life to empowering others to live their best lives and help children reach their full potential through education, discipline and hard work.
I'm fortunate to be living my dream.
Loverly —  do you have a motto or favorite quote that empowers or guides you?
There are so many, but I've learned to appreciate this motto from my Primary School in Saint Lucia: "Pray Hard, Work Hard, Play Hard." Balance is key.
If you weren't a writer what would you be and why?
Oh my! (laughing out loud)…I'm passionately curious, so it's not limited to anything, but I think perhaps a diplomat.
Where do you see yourself in the next five years? 
Hmmm… While we're making plans, God is busy smiling:) Who knows? Wherever or whatever it is, I hope to be happy and making others happy:)
What charitable organizations are you aligned with?
I'm involved with quite a few  charities involving empowering young women and children –Women of Tomorrow, Homesafe, and Women's Foundation. I love volunteering and giving back.  It's my passion.
When you aren't traveling or giving back to the community, how do you spend your leisure time? 
Alone. I spend a lot of time alone with my thoughts.
Tell me something about you that people would be surprised to know? 
I'm scared of flying):
Wow! Who would've thought! What do you say to folks who are afraid of following their dreams? 
Why? You were given the vision/dream for a reason. The least you can do is try. Go for it! The only failure is not giving it a try. You must know yourself, believe in yourself and never stray too far from that voice within. It's the voice that knows you best. Listen to it, and allow it to guide you accordingly. I've learned to not be consumed by the things I have no control over. People's opinions and criticisms are examples of that. Let go and let God:)
What do you want your legacy as a writer to be?
I hope that I would have inspired many to live out loud and outside the box. In fact, to get rid of the box all together! (laughing out loud)…and to also embrace their uniqueness and that of others, while broadening their horizons by traveling the world. To aim to see the world through their own vision, and not television.
I think you're well poised to be our next Laureate for Literature, any awards yet?  
Thank you for such a wonderful compliment. Derek Walcott is one of my heroes. I have no accolades or awards, just a boy who calls me mom a million times a day! It drives me crazy! But I wouldn't change it for the world:)
A mom, humbled author, daring explorer, humanitarian, a beautiful soul with a pleasant disposition, a gem, an inspiration no doubt. Thank you Miss Loverly Sheridan for taking the time to share your story, your passion, your journey and for allowing Manmay LaKay Magazine to celebrate you! There is power in sharing our stories and stories like yours are very important in that they inspire and activate the courage in others to follow their dreams. 
Thank you for your interest and continue the great work with your magazine in showcasing Saint Lucians. Love and light.
To get your hands on Loverly's captivating books, visit  Loverlysheridan.com.
Update:
Please join Manmay LaKay Magazine in congratulating Miss Loverly Sheridan on winning the Athena Young Professional Leadership Award in West Palm Beach, Florida yesterday (October 9th, 2015). The Athena award honors individuals who excel in their professions, give back to their communities and help promote other women in leadership roles.
Very deserving Manmay LaKay! Keep inspiring, keep paving the way! CONGRATULATIONS!
Manmay LaKay everywhere, we want to hear from You! We want to celebrate You!
If you have someone in mind whose story you think needs to be told, deserves to be celebrated, has the power to resonate and inspire, do tell! Email: [email protected] or like our Manmay LaKay Magazine Facebook page and leave us a private message. Join in the celebration, let's celebrate and encourage other. Feel free to like, share, comment and spread the word!
About the Author: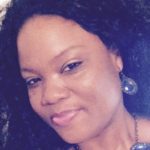 Monica Victor is the executive producer of Manmay LaKay Magazine. She's a copywriter, social media and reputations manager at a financial services company. Her writings there aim to help folks make good use of their dollars and sense. Her writings at Manmay LaKay Magazine seek to celebrate her fellow St.Lucians, to empower and inspire folks to live their dream, raise awareness on the diseases that afflict us, connect all St.Lucians globally and to keep her St.Lucian heritage alive. Email:[email protected]