By: Monica Victor
Mala Bryan's dream as a child was to become a flight attendant. She never did. But, although she does not taxi down runways in her day to day job, she struts down runways all over the world as a full-time fashion model — taking this little girl from La Point, Mon Repos and the Mang in Vieux-Fort to television screens and  pages of magazines like the fashion-forward Vogue magazine.
Beyond the glitz and glamour, runways and magazine spreads, TV commercials and dolls — this is Manmay LaKay (St.Lucian) Mala Bryan.
From humble beginnings growing up in St.Lucia…
"I grew up between Vieux-Fort and La Pointe. I lived with my grandmother in Vieux Fort who was a street vendor. From 6 until 17 years old, I was the one helping her. I didn't like it very much because I didn't get to play much with my friends. But in Mon Repos, I played sports like Netball, Cricket, Chinese skip, Jackstones and marbles. And when I wasn't playing sports, I was building swings and having fun with my brother and cousins."
Her childhood dreams were many and beyond the shores of St.Lucia…
"I wanted to be a flight attendant. They always looked so elegant and ladylike and they traveled the world for free. As a churchgoer, I had an obsession with wanting to visit Israel."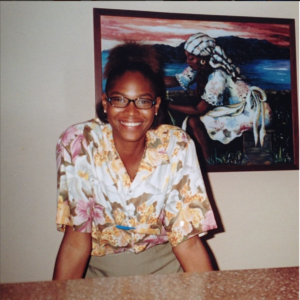 But her first stop after leaving St.Lucia at 17 was St.Martin. She landed a job at the airport…
"At 17, I moved to St Martin to be with my mom and my little sister. Two weeks after my arrival, I got a job at the airport working at a liquor store. Then two weeks into that job, I got an offer to work at the Oyster Bay Beach Resort where I worked for a few years."
Although she liked St.Martin, Mala didn't feel quite settled there…
"I liked St.Martin because of my family and friends but it wasn't really for me. Perhaps it's because many of my close friends from there had moved to France and Holland. It just wasn't the same without them."
But St.Martin was exactly where Mala needed to be… 
"One morning, I happened to walk into a clothing store where a casting call was in progress. 'We found who we're looking for,' the casting director said, looking at me. 'Would you like to go to Paris?' And without thinking I said, 'Yes!' I went to Paris for a modeling competition, came in second and won a modeling contract. That was the beginning of my modeling career."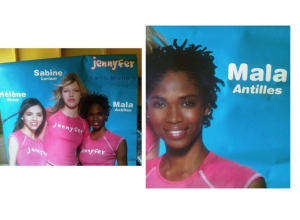 And although modeling hit the spot, Paris like St.Martin, wasn't quite the spot for Mala either…
"I spent a short time in Paris but felt too far away from home so I moved to Miami. I fell in love with Miami right away. I just love the vibe of the city. I can get my green fig and chicken backs and saltfish right at the corner store. It quickly became my second home."
Mala recounts her first modeling gig in Miami…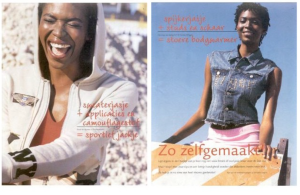 "My first time modeling was for a Dutch magazine. I was nervous. I had no experience whatsoever but I knew how to smile. They loved my smile so I did the entire shoot laughing and smiling. On my first booking, I worked with a very experienced and patient team so they made it very easy. I was lucky."
Her time in Miami was short lived and she ended up fulfilling a childhood obsession…
"Shortly after being in Miami, I moved to Israel and lived there for three years. I traveled around Europe for modeling work in between and moved to Belgium, then I was back and forth between there and New York. Eventually, I decided that my happy place after St. Lucia is Miami, so I decided to make Miami my base. It still is today."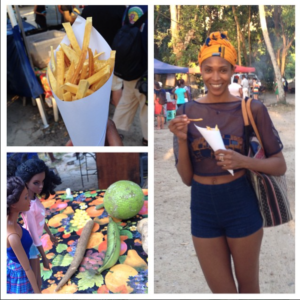 Although she didn't fulfill her childhood dream of becoming a flight attendant, Mala travels far and wide…
Amsterdam
"I love Amsterdam because I feel like it's a city of no judgment. I feel free when I walk through Amsterdam.
Seychelles
"Seychelles feels like half of St. Lucia was placed in a different part of the world. The Creole, the food and the people just made me feel like I was at home.
 South Africa
"I love Cape Town. I've been able to work a lot there. It's a very spiritual place, my creativity comes alive there."
But there's one place to call home…
"I miss my friends and my family in St.Lucia. But I go home at least twice a year to get my fix to keep me going. I love being on the block laughing, doing what my grandparents did. "
The road to getting where she is today hasn't been easy. Faced with many challenges, Mala didn't let them deter her…
"Growing up, I was teased about my height, particularly the length of my legs and skinny frame. The teasing came with mixed feelings. Some people said it for fun and some were just being mean. It had a little bit of an effect on me — I slouched a lot and became very uncomfortable with my body. But I grew up and got over it. All is forgiven."
"To those who tease others about their bodies, take a moment to think about the damage you're actually causing. It took me a long time to appreciate me, but today I'm happy and grateful for every inch. I'm now able to be strong enough to stand tall in my 6-foot-plus frame and feel proud."
Rejection…
"Modeling has lots and lots of challenges. We all get refused jobs on a daily basis — some that we know about because we'd go on casting calls and don't get the booking, and others the agency proposes on our behalf. So the biggest challenge is not allowing rejection to become a fear."
Through it all Mala remained resilient. With her eyes on the prize, she went on to becoming an international fashion model.
If Mala weren't a model?
"I'd probably still be working in the hotel industry."
But with her imagination, drive and determination, creativity and  grit, something tells us Mala would still journey into Malaville — creating her own line of black dolls. She most recently added CEO, restauranteur, chef to her resume and is committed to giving back to her community.
"Currently, I work at the Patience Combined School because that's the school I was the most stable at. My teachers were very crafty and so they taught us so much that I felt the need to keep the crafting going. I found out that not much time and effort is being put into Arts & Crafts anymore. This touched me, so I do the little I can. The Mala Bryan Foundation is still in a testing phase. I hope once all my other projects are in place I can put a lot more time and effort into it."
Her outlook?
"I would like to expand the Malaville Empire. I would also love to have ample free time to do lots of charity work." 
Who inspires this "modelpreneur"?
"Because I know of my struggles, I am my own inspiration. I went from being a street vendor to being in magazines and on television around the world. I am very proud of my accomplishments. But I do admire many people like Oprah and Paulo Cuelho whose books help me tremendously on my spiritual journey."
Many folks have a phrase a quote, mantra that guides them. Do you have one?
"Work hard, play harder."
The proof is in the pudding.  Mala's many title and gigs proves that she lives and breathes her Mantra.
From humble beginnings, this fashion model, turned entrepreneur is a force to be reckoned with. She knows what she wants and with her self-motivating power there is no doubt that she's destined for even more success.
Mala Bryan, you're an inspiration! Thank you for allowing Manmay LaKay Magazine to celebrate you and best wishes in all your endeavors! 
Thank you Manmay LaKay Magazine, I'm honored and humbled.
About the Author: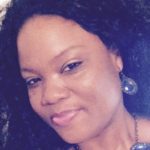 Monica Victor is the executive producer of Manmay LaKay Magazine. She's a copywriter, social media and reputations manager at a financial services company. Her writings there aim to help folks make good use of their dollars and sense. Her writings at Manmay LaKay Magazine seek to celebrate her fellow St.Lucians, empower and inspire folks to live their dream, raise awareness on the diseases that afflict us, connect all St.Lucians globally and to keep her St.Lucian heritage alive.
Connect with Monica: 
Email: [email protected] or [email protected].
Like Manmay LaKay Magazine on Facebook
Follow Manmay LaKay Magazine on Twitter @stlucianpeople and on Instagram@stlucianpeople