By Monica Victor
It was the late Dame Selipha Sesenne Descartes who said, "Manmay Mopo, Wassin Kwéyòl (Children of Mon Repos, the root of creole)!  The birthplace of the queen herself, St.Lucia's Queen of Culture — and the community where Jounen Kwéyòl was first held 32 years ago.
Sponsored by the Folk Research Center, the year was 1984 and the venue, my alma mater – the Mon Repos Combined School in the east. People from all over the island, came dressed in their madras and madras inspired outfits, they adorned clothes reminiscent of years past and those made from sac or brown sugar bags and floral prints. Grown-ups, kids, men, women and children they gathered to partake of the cultural event that has now become the biggest creole festival on the island.
Bon Pawol, Bon Manjé ek Bon Mizik 
The mood was festive, the place crowded and the older folks were in their element – familiar language, familiar food, familiar faces with folk music permeating the air for many miles. There was dancing and singing and conversation.There was a quadrille competition that sent a pair of contestants tumbling down the makeshift stage — a truck stationed in the middle of the playing field. 
The dame and her cavalier danced and twirled, twirled and danced right off the truck and onto the playing field. It's a memory and visual that has never left me and cracks me up to this day ( don't judge me haha, they weren't hurt). 
But, the folks at the Folk Research Center concentrated on the important stuff and had a more detailed account of the days proceedings.
"The day began with a Kwéyòl Mass celebrated by Fr. Patrick Anthony, an ardent Kwéyòl campaigner and founder of the Folk Research Centre. Amidst the punctuation of Kwéyòl hymns, intercession and prayers, his message was one of undiluted support for the language. 
In his sermon, Fr. Anthony emphasized the need for cooperation in the restoration of the aspects of St. Lucian culture whose existence is threatened by external influences.  The honouring of Sesenne Descartes (1914-2010), a St. Lucian chantwèl from Mon Repos (now recognized as Dame Sesenne Descartes, Queen of folk) which followed the Mass was a precedent set….Sesenne received a certificate inscribed in Kwéyòl , a trophy, flowers and numerous words and songs of praise. She, in turn, gave thanks in song with the rendition of "Manmay la di way" which has become one of St. Lucia's classic folk songs." ( From Creole Heritage Month & Jounen Kwéyòl, FRC 2015, p.11).
Since then, InternationaI Creole Day (Jounen Kwéyòl Entonnasyonal) has been celebrated each year except that one year in 2010 when hurricane Tomas rained on the celebration. Although the observance of Jounen Kwéyòl started in Mon Repos, many other grassroots communities throughout the island have had a chance to host the event.  
This year the celebrations will take place on Sunday, October 30th in Gros Islet in the North; Choiseul in the South-West; Belle Vue in the South-East and Jacmel in the West.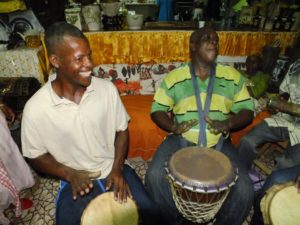 Manmay LaKay across the globe will also be celebrating in their little or big way.
Happy Creole Heritage Month Manmay LaKay! Bon Mwa Ewitaj Manmay LaKay! Together, let's keep the traditions of the old folks alive! Kwéyòl Must Live! 
We want to hear from you.
It is our stories that connect us Manmay LaKay. Send us your stories, story ideas, and photos! Email: stlucianpeople@gmail.com or like our Manmay LaKay Magazine Facebook page and leave us a private message.
Want to see how we celebrated in Florida in 2014? Head over to our gallery or check our Facebook page.
About the Author: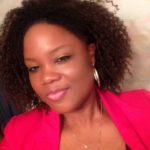 Monica Victor is the executive producer of Manmay LaKay Magazine. She's a copywriter, social media and reputations manager at a financial services company. Her writings there aim to help folks make good use of their dollars and sense. Her writings at Manmay LaKay Magazine seek to celebrate her fellow St.Lucians, to empower and inspire folks to live their dream, raise awareness on the diseases that afflict us, connect all St.Lucians globally and to keep her St.Lucian heritage alive. Email:monae76@gmail.com.